Testimonials
"Madison County businesses are coming together and moving forward like never before! Join and be a part of the movement to help define the future!"
-Rodney Chandler, Smith Adcock & Co.

"I cannot thank the Chamber enough. They are constantly working with me and other members to promote our businesses and our community. Working together with different committees to make our county stand out and thrive! Our citizens are noticing the change and it makes all of us proud to live in Madison County!"
-Julie McKay, Hometown Interiors

"From traditional family farms, multigenerational to new startups, to the many newly established niche market farms, the Madison County Chamber of Commerce supports them all in ways that create opportunities for success! There's truly something for all agricultural producers and agribusinesses at the Chamber!
The Chamber provides many of the tools that are necessary for all businesses to grow and prosper – access to health insurance for employees, advocating for broader and better internet service for our county, a social media presence on the Chamber media, as well as producing outreach videos that educate consumers about the farms and farmers in Madison County. Hosting the Pioneer Harvest Festival in conjunction with the Ag community highlights the rich agricultural history found here and the continuing positive economic impact of agriculture.
The Chamber occupies a unique position to connect all the various sectors of agriculture together in the AG Promotions Committee – where we all listen and learn from each other's views and the tremendous knowledge base of the committee members. As more and more consumers want to know where their food comes from, the MadicoMade boxes have directly connected farmers and consumers! While politically neutral, the Chamber stands behind the Right to Farm bill to be considered in the Georgia Legislature this session.
And perhaps most importantly, the Chamber has given agricultural members the chance to make connections with the other side of the business community, strengthening understanding and relationships as decisions are made for a growing Madison County!"
-Cindy Jones, Madison County Young Farmers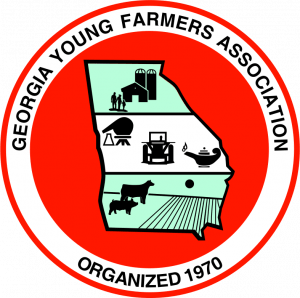 10 Ways to Leverage Your Membership