Testimonials
"Madison County businesses are coming together and moving forward like never before! Join and be a part of the movement to help define the future!"
-Rodney Chandler, Smith Adcock & Co.

"I cannot thank the Chamber enough. They are constantly working with me and other members to promote our businesses and our community. Working together with different committees to make our county stand out and thrive! Our citizens are noticing the change and it makes all of us proud to live in Madison County!"
-Julie McKay, Hometown Interiors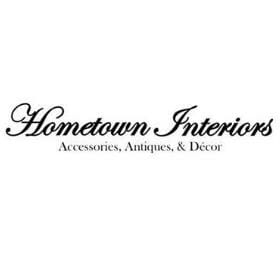 10 Ways to Leverage Your Membership
checkmark
UTILIZE OUR NEW WEBSITE
Your membership log-in puts you in the driver's seat of promoting job postings, upcoming events, member news, member-to-member deals, and shop local discounts. We will work with you on getting the most from this resource!
checkmark
OFFER A MEMBER-TO-MEMBER DEAL
checkmark
OFFER A SHOP LOCAL DISCOUNT
Increase your traffic and build your community brand by offering a discount for anyone with a shop local card to receive. Click here for a few examples.
checkmark
SIGN UP FOR ONE-ON-ONE CONSULTATIONS WITH THE UGA SMALL BUSINESS DEVELOPMENT CENTER
Your membership investment with the Chamber includes consultation sessions with an expert business consultant. From guidance on tweaking your business plan to formulating a marketing strategy, these sessions are tools for you to take your business to the next level (no matter the stage or size). We handle all the scheduling and logistics for you!
checkmark
ENROLL IN SMART PLAN INSURANCE
The Chamber has teamed up with Anthem Blue Cross and Blue Shield (Anthem) to administer the Georgia Chamber SMART Plan (SMART). This plan allows smaller employers to join together to share in the overall claims risk. By being part of a larger, self-funded pool, employers have financial protection backed by Anthem.
checkmark
JOIN THE MADISON COUNTY CHAMBER OF COMMERCE MEMBERSHIP FACEBOOK GROUP
Please consider joining this private forum on Facebook. The purpose of this group is to share ideas and network with other like-minded business people, to provide you with easy access to business resources, and to keep you updated with everything the Chamber is doing to promote you. Please feel free to post in this group at any time!
checkmark
ENGAGE IN A COMMITTEE
Committees are a great way to take full advantage of your Chamber membership. These focused groups are where most of the behind-the-scenes work of the Chamber happens. Committee members get to act as decision makers of the programmatic functions of the Chamber that affect real change in the community.
checkmark
ATTEND NETWORKING EVENTS AND PROFESSIONAL DEVELOPMENT OPPORTUNITIES
Quarterly networking events serve as platforms for you to connect with other members and grow your brand. Also, we will often send you information about various lunch-and-learns and webinars that serve as opportunities for you and your staff learn more about a particular topic.
checkmark
PARTICIPATE IN SHOP LOCAL INITIATIVES
You've likely seen where multiple outstanding members participate in Ladies' Night Out each month. This is a wildly successful shop local initiative that has engaged hundreds of consumers from Madison and surrounding counties. We'd like to invite you to participate in the Member-to-Member Shop Local Campaign where customers shop with one Chamber member and present their receipt at another participating Chamber member for a discount on their purchase. We are also proud to be the local champion for the annual Small Business Saturday event that takes place each Saturday after Thanksgiving.
checkmark
Become a MADICO MADE Ambassador
MADICO MADE is a tool for you to utilize when promoting your business and products, everything from agriculture to art. Much like the Georgia Grown label through the Georgia Department of Agriculture, we will be asking the community to purchase all things "MADICO MADE," further encouraging an elevated profile for our members and facilitating local economic development.